THE NATIONAL UNIVERSITY OF UZBEKISTAN -ETVOS LORAND UNIVERSITYMEMORANDUM: NEW COLLABORATION ONSET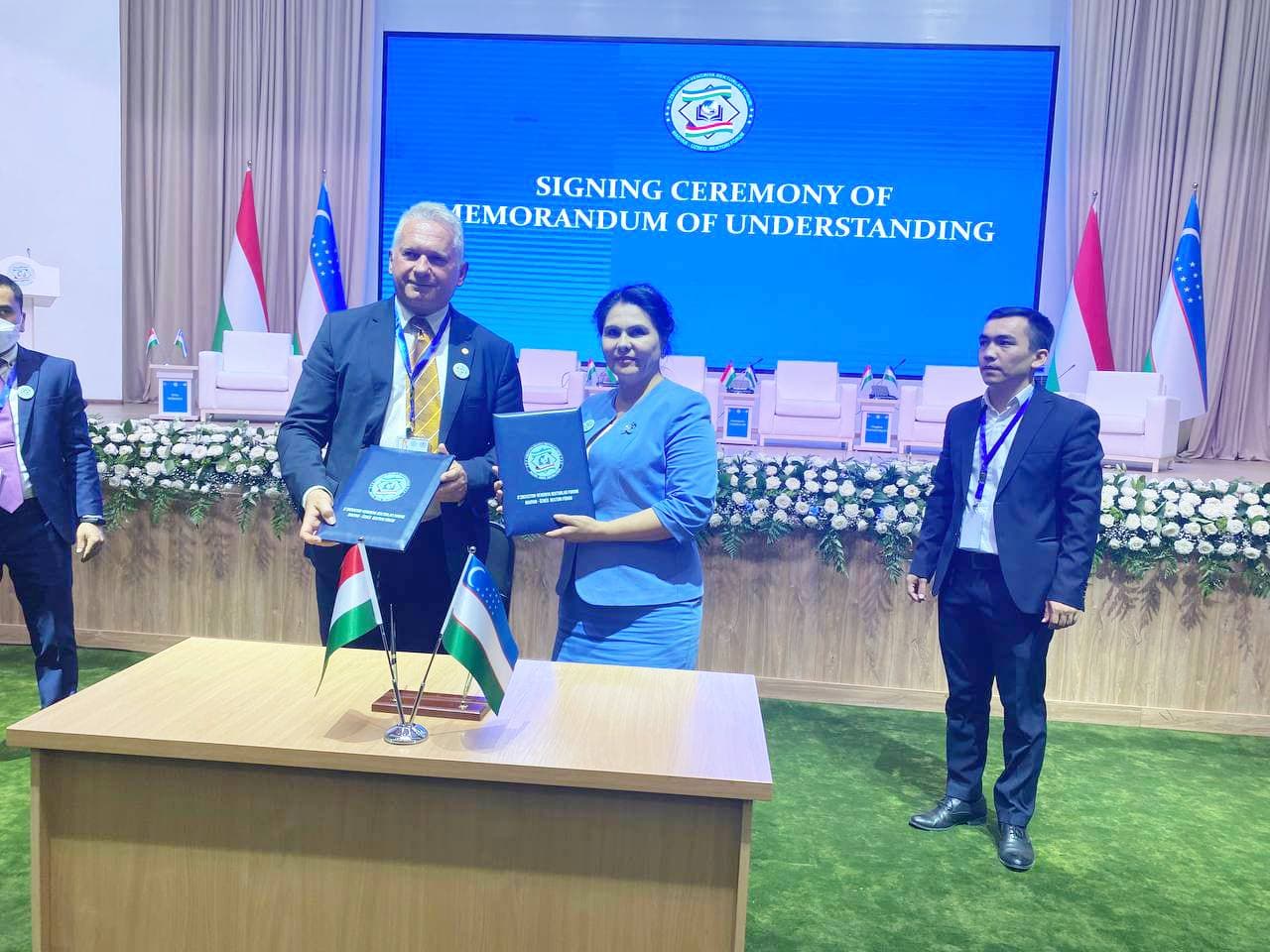 On June 21, this year, the first forum of rectors of Uzbekistan and Hungary was held and organized with the support of the Ministry of Higher and Secondary Special Education of the Republic of Uzbekistan and the Embassy of Hungary in Uzbekistan.
The international forum was attended by high-ranking officials, statesmen of the two countries, as well as about 30 rectors and vice-rectors of prestigious universities. : NEW COLLABORATION ONSET
Within the framework of the forum, the participants discussed the cooperation between the two countries in the field of creating joint educational programs with the possibility of issuing double diplomas, as well as, inviting Hungarian specialists to short lectures at universities in Uzbekistan, conducting teacher training at Hungarian universities, joint scientific publications, and academic mobility of students and teachers. In addition, there were debates on issues of establishing and developing cooperation with Hungarian universities in the field of technology, energy, mechanical engineering, industrial technologies, and biotechnology, irrigation and water resources, agriculture, medicine, pharmacology, pharmaceuticals.
At the end of the forum, the National University of Uzbekistan and Etvosh Lorand University representatives signed a memorandum of cooperation, as a result of which the parties exchanged views on further expanding international cooperation, holding short lectures between the two higher educational institutions, as well as establishing an exchange of professors, young scientists and students.
RAIMA SHIRINOVA
Vice-Rector for International Relations of the National University of Uzbekistan