The problem of the Aral sea in international scientific cooperation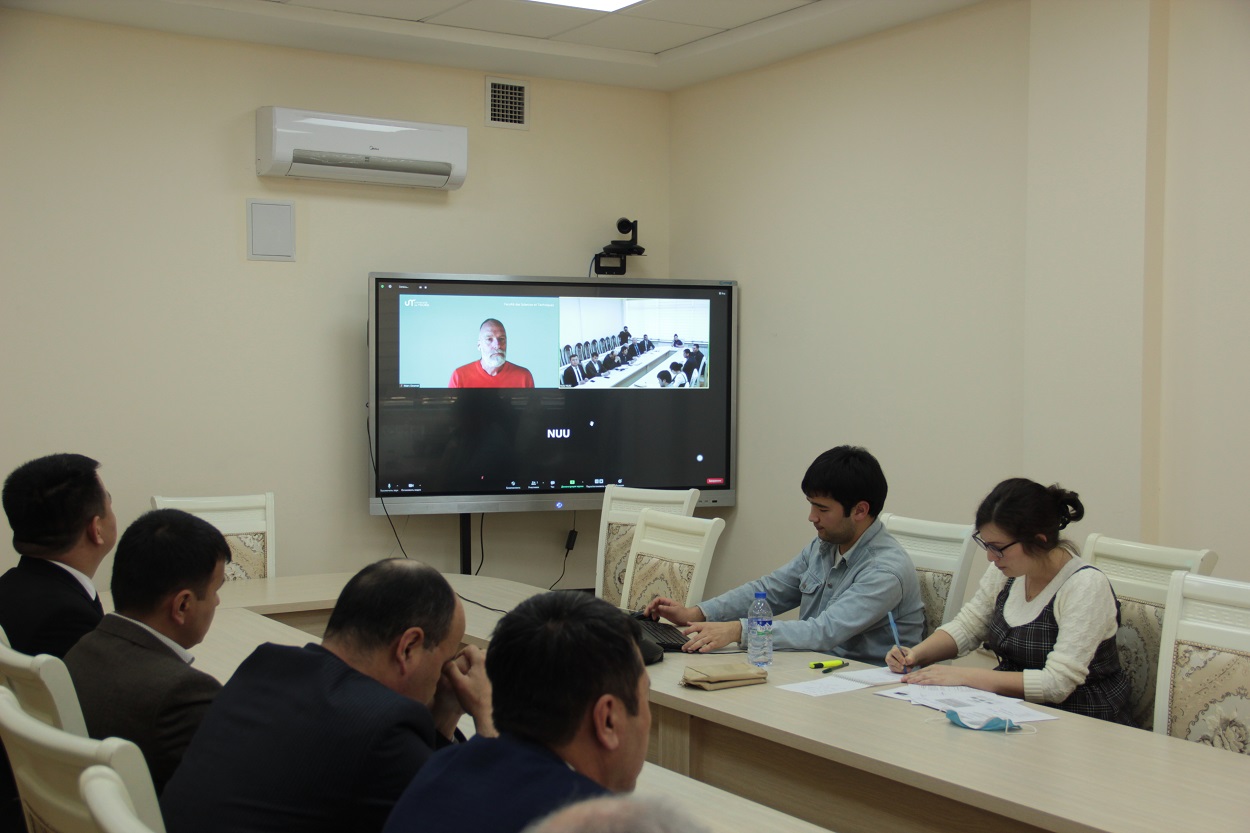 On February 19, 2021, an online meeting was held with the scientific staff of the National University of Uzbekistan and the University of Tours named after François Rabelais. The meeting was attended by Vice-Rector for international relations Raima Shirinova, head of the Department of international relations Shakhnoza Nazirova, dean of the Faculty of geography Shavkat Sharipov, mature scientists in the field of geography and vice-rector for International Relations Mark Desme of the University of Tours, French scientists in the field of geography.
Mark Desme is engaged in research on pollution with heavy metals and organic micro-pollutants in natural water bodies in the field of geography. He also gave brief information to Uzbek scientists about the problem of the French rivers Ruan, Luara, the rivers of major cities in Southeast Asia, as well as the geochemical impact of cities on water bodies.
During the video conference, the participants discussed the problems of the water resources of the Aral Sea basin, their protection and rational use. In addition, the current geological regime of water supply in the lower reaches of the Amudarya was discussed.
Scientists of University of Tours in cooperation with Uzbek scientists agreed to work on an international scientific project aimed at solving water resources issues, in particular, the problems of the Aral Sea and Amudarya, to carry out the academic exchange of students of University of Tour within the framework of this project.
Department of international relations