HOW TO PUBLISH ARTICLES IN ACCORDANCE WITH INTERNATIONAL STANDARDS?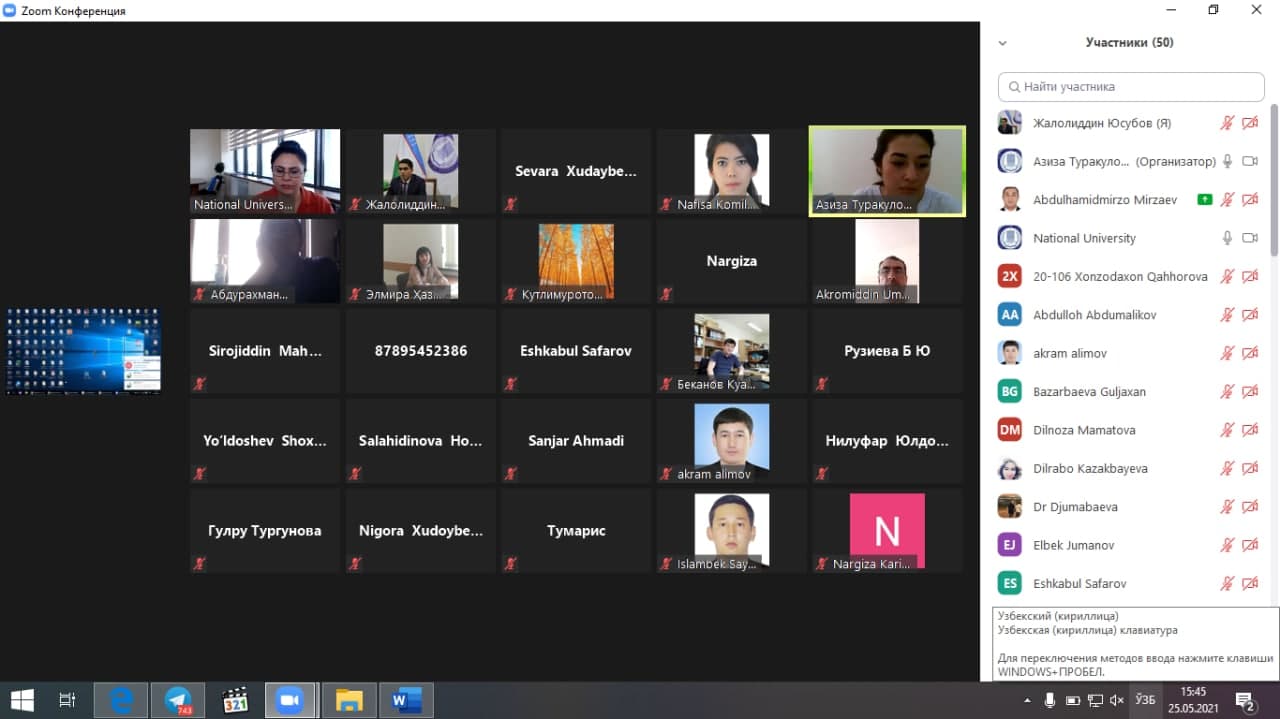 It is known that a number of measures aimed at expanding the participation of the university in international rankings, increasing the contribution of young teachers, doctoral students and researchers to the rankings should be systematically implemented. One of such practical works is conducting master classes and seminars. Since the beginning of 2021, the International Ranking Development Department of the National University of Uzbekistan has been holding regular seminars and trainings. These events will cover topics related to scientific article writing, selection of influential journals, use of international electronic databases and participation in international grants.
The topic of the seminar, held on May 25, 2021, - "Publications according to international standards: types of publications" - was presented by the head of the international rating development department Aziza Turakulova. During the seminar, instructions for writing an article were detailed, requirements for publishing an article in accordance with international standards, as well as the design of a list of references and citations were discussed.
At the end of the seminar, Vice-Rector for International Relations Raima Shirinova, focusing on the proposals and opinions of the participants, provided an opportunity to formulate the topics for the next seminar. Participants were informed that the workshop would be held regularly on Tuesdays every week, and the topic of the next workshop was announced at the same time.
Raima Shirinova
Vice-Rector for International Relations