Sports competitions based on joint educational programs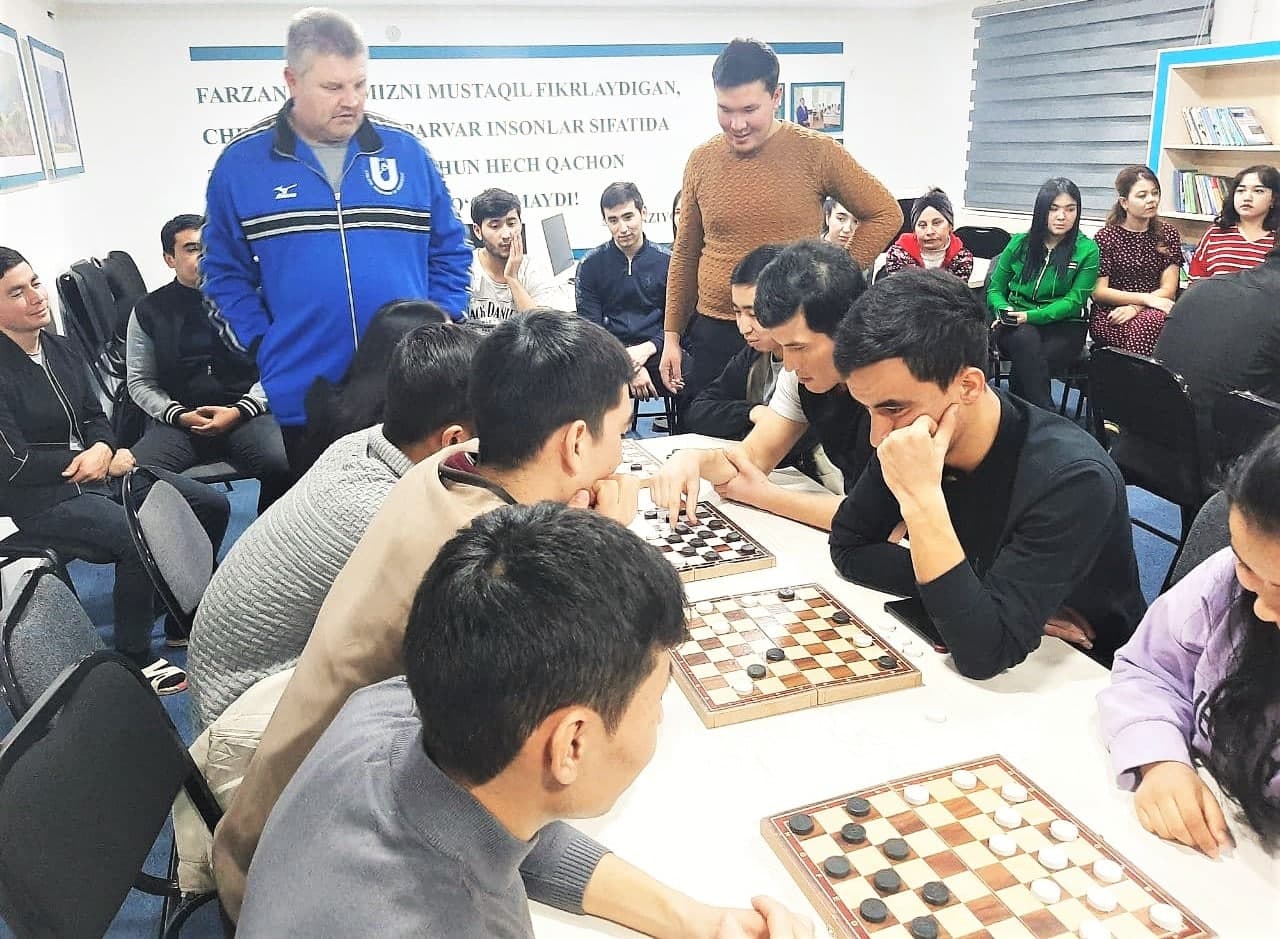 The National University of Uzbekistan has organized joint educational programs with Uzbek-Israel, Uzbek-Kazan, Uzbek-Belarus, NUUz-TOMSK, Economics- Moscow State University, and various health-related activities are held for foreign students studying in these joint educational programs.
December 23-December 2022, in the student dormitory №1 in cooperation with the Department for Youth Work, Department of Spirituality and Education, Student Council and officials of the student dormitory №1 and "Sport Club" of the university under the motto "" "Five Initiatives" one of the intellectual exercise was a chess and checkers sports games. At the end of the event the National University of Uzbekistan awarded 3 million soums to the 1st place, 2 million soums to the 2nd place and 3 million soums to the 3rd place. These sports games are included in the concept of "Development of state policy on youth in Uzbekistan until 2025", to ensure the healthy growth of the young generation, to receive quality education, and to grow into a mature person, as well as to encourage young people to learn culture, art, sports, information technology, and reading. aimed at comprehensive support of his interest.
Press service of the NUUz