Discussion of promising projects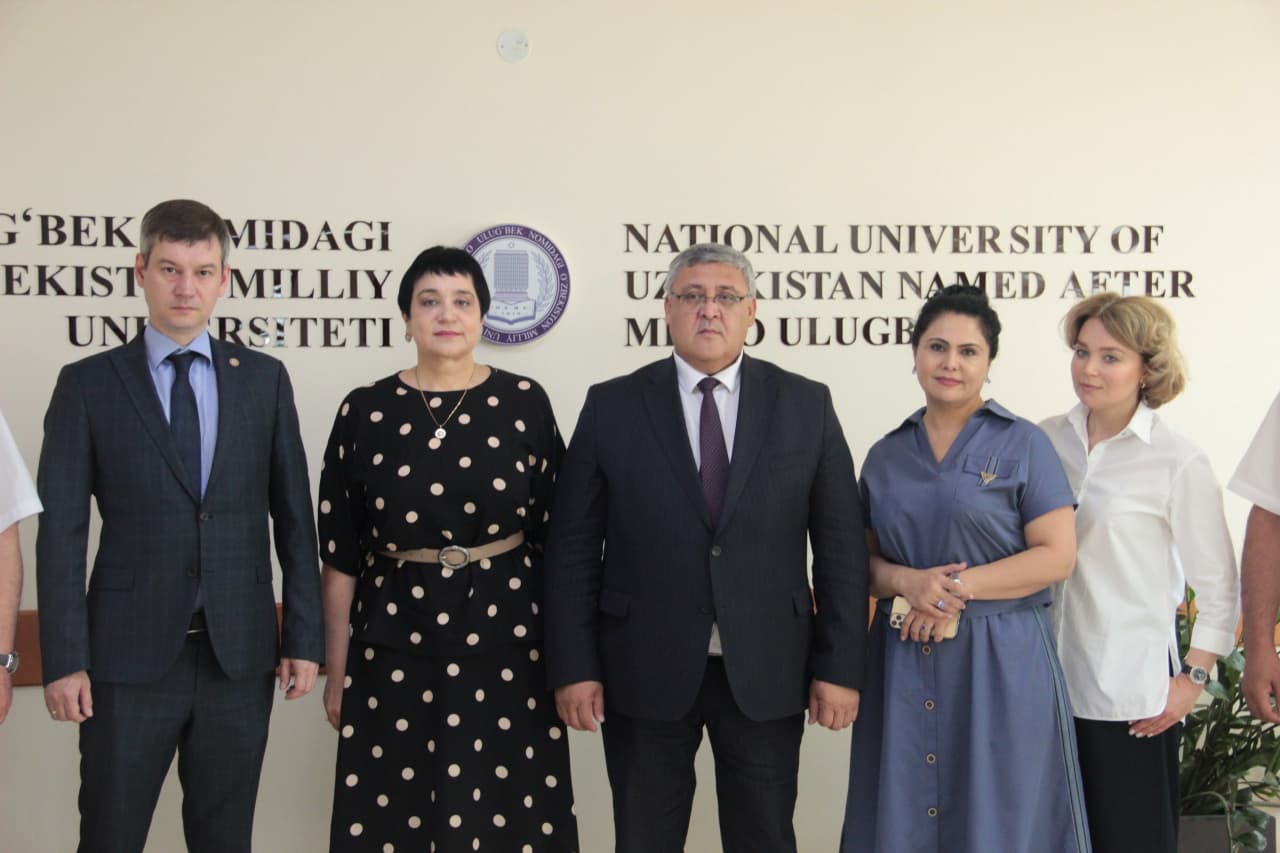 In recent days with the National University of Uzbekistan has been launched a joint in cooperation with prestigious universities an educational program in 12 areas. 2018-2019 educational year. According to classification of TOP UNIVERSITY, Kazan Federal University one of the 300 most prestigious universities in the world and National University of Uzbekistan, have established a joint programm in Geodesy and Informatics, Psychology(by type of activity).This day in this field,year studying 207 students.
Just the day before our university has visited by the director of management affairs Bagauttinova Nailya and deputy director Polyakova Oksana and Aydar Axtareev, the representative of the Republic of Tatarstan in Uzbekistan. The guests were met by the Rector Inom Majidov, Vice-Rector International Relations, Raima Shirinova and dean of the Uzbek - Kazan joint educational program Shavkat Sharipov.At the meeting, the sides exchanges views of cooperation in promising areas, the organization of high-demanded areas and specialties, the establishment of cooperation in international research projects.Particularly, the rector of the university stressed the need to expand cooperation in the field of financial analysis, industrial economics(Interdisciplinary)and new specialists in economics, given the importance and need for training highly- qualified personnel in promising areas in the country. The need to develop cooperation within small number of scientists, to establish academic exchange programs. At the end of the meeting, both university representatives agreed to make detailed agreements and make the decisions in online meetings.
Vice- Rector for international Relations
Raima Shirinova