OPEN TOURNAMENT "RECTOR'S CUP" WAS HELD AMONG STUDENTS LIVING IN UNIVERSITY DORMITORIES IN OLMAZOR DISTRICT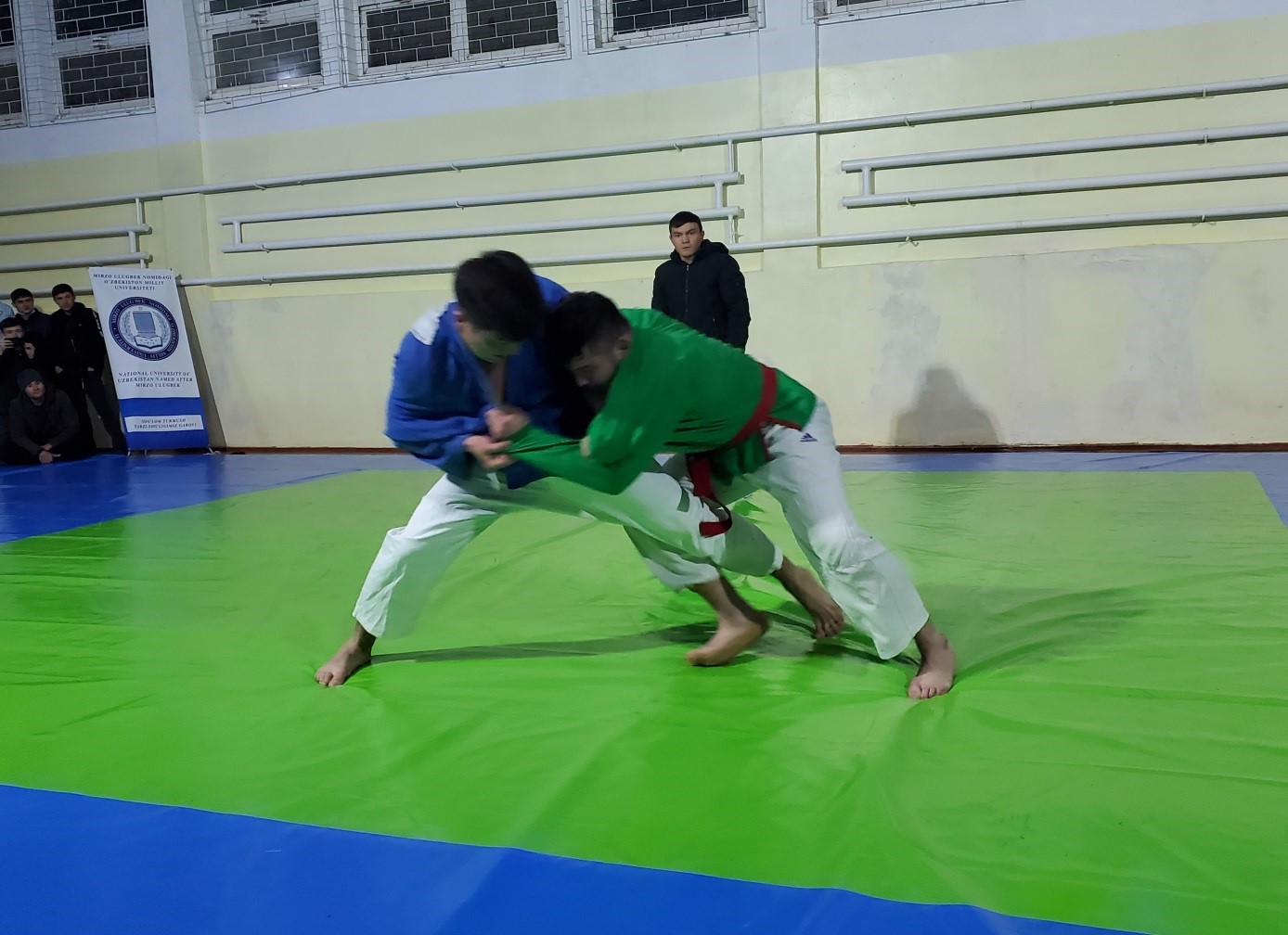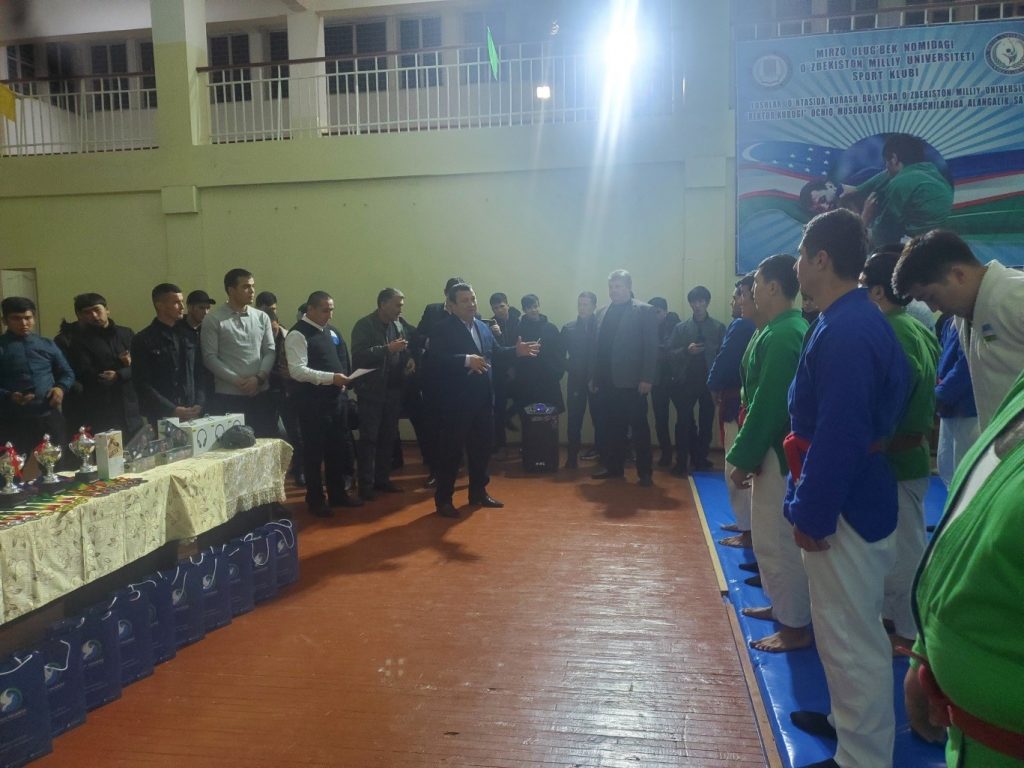 The National University of Uzbekistan organizes many events and competitions in order to raise the popularity of physical education and sports to a higher level, develop the movement of physical culture, restore national games, form a healthy lifestyle, and train talented athletes in modern sports.
On December 17, 2021, competitions for the "Rector's Cup" were held in the sports pavilion of the National University of Uzbekistan named after Mirzo Ulugbek.
National University of Uzbekistan (NUUz), Tashkent State Technical University (TSTU), Tashkent State Law University (TSLU), Tashkent Financial Institute (TFI), Tashkent Medical Academy (TMA), Tashkent Institute of Irrigation and Agricultural Mechanization (TIIAM), Tashkent State University of Economics (TSUE) - a total of 86 students participated in the competition. The competition was held in weight categories of 66, 73, 81, 90 and over 90 kilograms. The competition was held according to the current rules of the International Wrestling Association, and every fight in all weight categories took place under intense and fierce battles. Contestants came to the carpet with one goal - to win! At the end of the competition, the National University of Uzbekistan presented a prize of 1 million soums to the 1st place, 3 million soums to the 2nd place, and 1 million soums to the 3rd place.
---
Press service of the NUUz