Uzbek scientist appointed ambassador of American Society of Microbiology to Uzbekistan!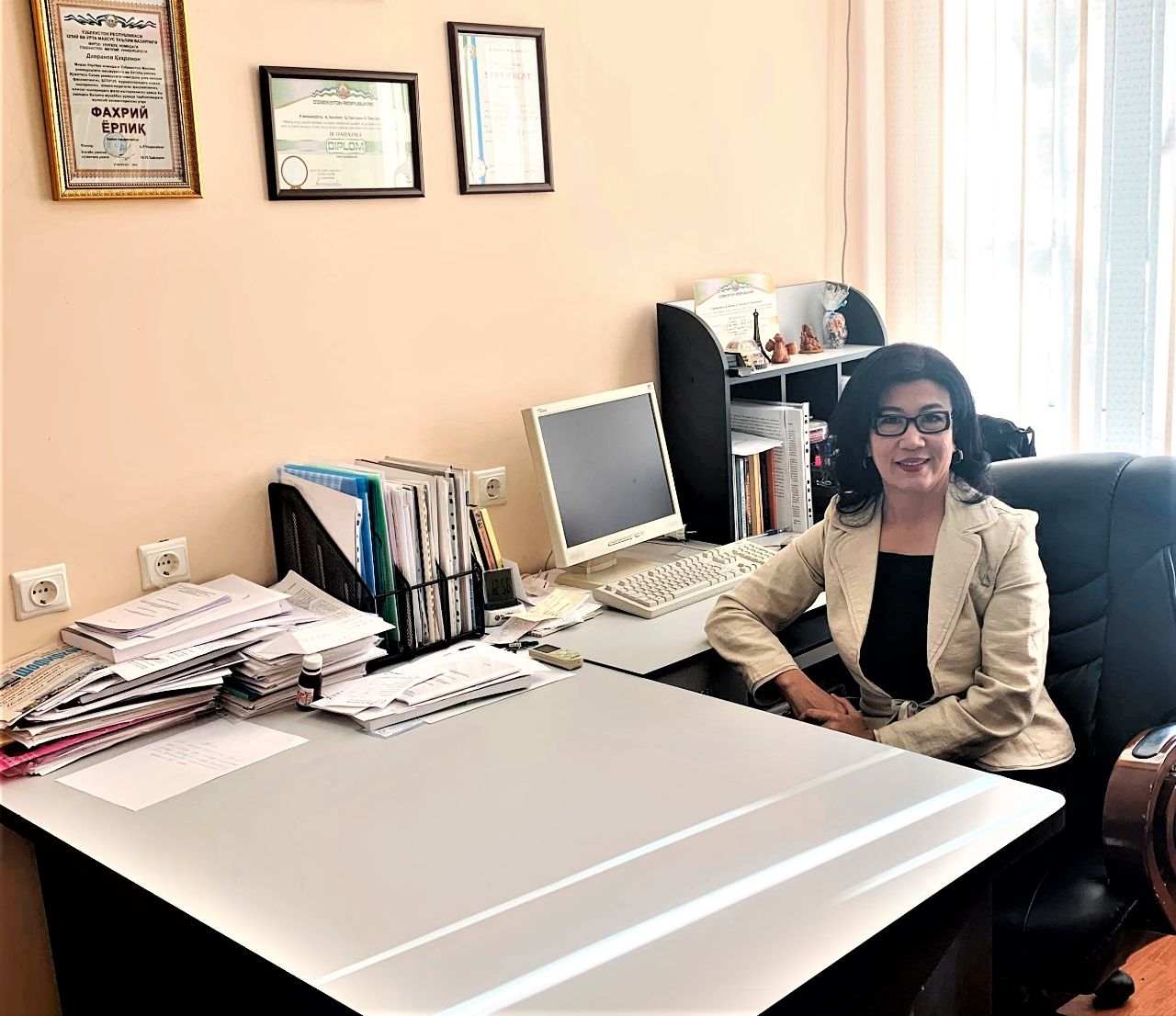 Today our state pays special attention to scientists and scientists. Women, like other professions, reach the heights of science. They make a significant contribution to the development of education and science. Because of the attitudes and opportunities created for women in advanced societies, women continue to act to keep up with men. An educated woman is the path to the development of society, and it is she who raises and brings up children. Their consciousness, worldview form the level of knowledge.
In this regard, in his speech at the ceremony dedicated to International Women's Day in 2020, the head of our state said: "We need to open the paths of the profession," he said. As a result, in recent years, not only in our country, but also abroad, the number of our women has been growing, who with their mind and intellect recognize an example to follow for others. Dilfuza Egamberdieva is one of such indefatigable and real Uzbek scientists.
Fortunately, Dilfuza Egamberdiyeva was recently appointed Ambassador of the American Society of Microbiologists (ASM) to Uzbekistan. It is fair to say that this is trust and inspiration for the women of our country. The American Society for Microbiology (ASM), the world's oldest and largest natural science community, is committed to advancing and advancing the science of microbiology. The institution builds community research capacity and helps strengthen sustainable health systems around the world through global partnerships and educational programs. The mission of Dilfuza Egamberdieva is to support the American Society of Microbiologists in the country and conduct joint research.
Dilfuza Egamberdieva graduated from the biological faculty of the National University of Uzbekistan named after Mirzo Ulugbek, and in 2000 she received her doctorate from the Humboldt University, the faculty of agriculture and horticulture in Berlin. He continued his postdoctoral studies at the universities of Helsinki, Manchester, Leiden, Florence and the German Center for Agriculture. In 2019, Dilfuza Egamberdieva was a professor at the Chinese Academy of Sciences, Xinjiang Institute of Ecology and Geography. As a result of their collaboration, he became the head of the Uzbek-Chinese joint laboratory at the National University of Uzbekistan, which opened this year.
Dilfuza Egamberdieva's research focuses on the microbiome of plants and soil, and they are currently collaborating with scientists from more than 20 countries. Our compatriot has been a member of the Global Youth Academy since 2014, as well as a member of the Expert Council for Applied and Human Sciences under the Federal Government of Germany in 2017-2018. In 2018-2019, he was a member of the expert council of the UN Committee on World Food Security (HPLE).
In short, we hope that Dilfuza Egamberdiyeva will contribute to the development of microbiology, one of the most important areas in our country, and to expand cooperation between Uzbekistan and the United States in the field of education and research.
Raima Shirinova,
Vice-rector for international affairs, NUU